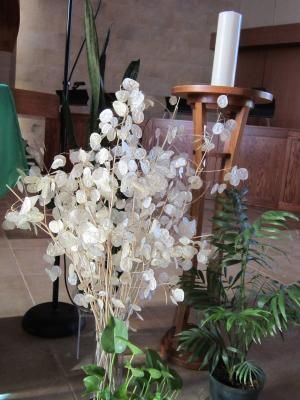 Feast of the Presentation of Mary
Antiphon (mantra) repeat quietly:
Show mercy to your faithful people, to all those called by your name.
Psalm 12
Help, O God,
for good people have vanished.
Faithfulness has vanished
from among the people.
Falsehood they speak one to another,
with lying lips and a false heart.
May God destroy all lying lips,
every boastful tongue,
and those who say,
"Our tongue is our strength;
our lips are our own.
Who dares restrain our speech?"
"For the poor who are oppressed
and the needy who groan,
I myself will arise," says God.
"I will grant them the freedom
for which they long."
The words of God are pure,
like silver from the furnace,
seven times refined.
Though the wicked prowl on every side
and the worthless are prized highly,
you, O God, will take us in your care
and protect us forever.
Pray the Prayer of Jesus (Our Father)
Translation © 1998 Benedictine Sisters of Erie, Inc.