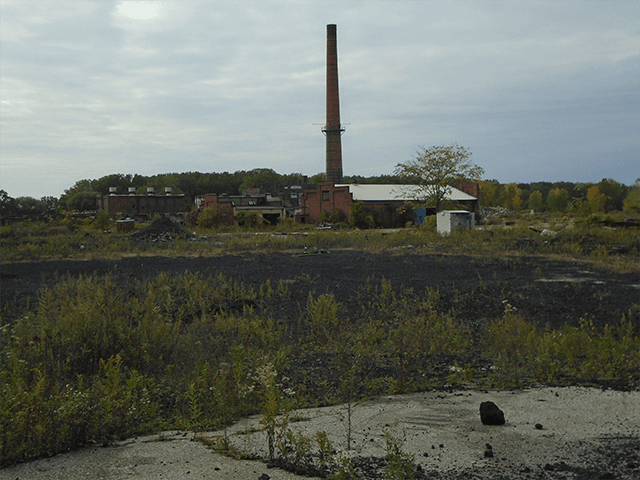 On the Feast of Saint Francis of Assisi, October 4, 2023, Pope Francis gave his most recent instruction: the Apostolic Exhortation Laudate Deum (Praise God), on the climate crisis.
Early in the exhortation Pope Frances writes: "Eight years have passed since I published the Encyclical Letter Laudato Sí, when I wanted to share with all of you, my brothers and sisters of our suffering planet, my heartfelt concerns about the care of our common home. Yet, with the passage of time, I have realized that our responses have not been adequate, while the world in which we live is collapsing and may be nearing the breaking point." LD 2
Readers of Laudate Deum may be struck by the sharper tone expressed — by a sense of urgency communicated — by Pope Francis. Is it any wonder? We are hearing frustration expressed by a deeply engaged Pope Francis. His use of climate "crisis" in place of climate "change" communicates the threat.
Laudate Deum is an update to his Encyclical Laudato Sí. It is important to understand the larger context and theology that is provided in the encyclical.
We will briefly highlight a few points from the Exhortation.
Our reality
Technology
Fossil fuels
COP 28
A movement in focus and action
Our reality
Despite efforts by some to deny or ignore what's happening, the signs of climate change are increasingly evident. It is no longer possible to doubt its human origin. The situation is worsening, with some effects considered irreversible, at least for several hundred years and only with extreme life changes.
Have we "normalized" the climate crises? Tzeporah Berman, Canadian environmental activist and founder of Fossil Fuel Treaty, commenting on a Laudato Sí Movement's webinar, October 4, 2023, says we have. She used the term normalization to speak of people's lack of response to the extreme situations around the globe. Watch "Laudato Sí part 2: A Celebration of Pope Francis' New Apostolic Exhortation".
Technology
Pope Francis uses the term "Technocratic Paradigm" as he did in the Encyclical Laudato Sí. We read, "Deep down, it consists in thinking 'as if reality, goodness and truth automatically flow from technological and economic power as such.' As a logical consequence, it then becomes easy 'to accept the idea of infinite or unlimited growth, which proves so attractive to economists, financiers and experts in technology'." LD 20
In #22 he speaks of "….an obsession: to increase human power beyond anything imaginable, before which nonhuman reality is a mere resource at its disposal. Everything that exists ceases to be a gift for which we should be thankful, esteem and cherish, and instead becomes a slave, prey to any whim of the human mind and its capacities."
Fossil fuels
Global emissions continue to increase. We read in #55, "…. The necessary transition towards clean energy sources such as wind and solar energy, and the abandonment of fossil fuels, is not progressing at the necessary speed."
Responding to the claim that jobs will be lost in this transition we read, "…Millions of people are losing their jobs due to different effects of climate change: rising sea levels, droughts and other phenomena affecting the planet have left many people adrift. Conversely, the transition to renewable forms of energy, properly managed, as well as efforts to adapt to the damage caused by climate change, are capable of generating countless jobs in different sectors." LD 10
COP 28
For more than several decades, representatives from more than 190 countries have periodically met to consider climate change. Since 1994 when the United Nations Framework Convention on Climate change was adopted, States that signed the treaty have met annually in the Conference of the Parties (COP). This is the highest decision-making body in terms of climate change. As with all groups, some of the COP meetings were successful; others were failures.
It has been suggested that Pope Francis issued this Exhortation as a prodding to the leaders and decision makers of COP 28. They will meet in Dubai, the United Arab Emirates, November 30-December 12, 2023, with pre-sessions November 24-29.
Pope Francis comments in #60, "May those taking part in the Conference be strategists capable of considering the common good and the future of their children, more than the short-term interests of certain countries or business."
A movement in focus and action
Two points might be made here.
Johan Rockstrom, Potsdam Institute, suggests that we need to "change the story." At the October 4 webinar he said we need to focus on the reality that climate change is about security and health and the stability of society.

Pope Francis writes, "We will feel its effects in the areas of healthcare, sources of employment, access to resources, housing, forced migration, etc." LD 2

This is a right to life issue.

Efforts by individuals, groups, and households to make changes that address climate change are creating a new culture. They are "contributing to greater concern about the unfilled responsibilities of the political sectors and indignation at the lack of interest shown by the powerful." (LD 71)

We need to continue, as individuals and families, to change our own habits, and recognize that in doing this "we are helping to bring about large processes of transformation rising from deep within society." LD 71
Tzeporah Berman says we also need to embrace our role and responsibilities as citizens — as voters. We need to hold our elected leaders accountable for their decisions "on care for our common home."
This may be a time when demands must rise from below.
Suggested actions:
Read Laudate Deum carefully, prayerfully.
Watch "Laudato Sí part 2: A Celebration of Pope Francis' New Apostolic Exhortation"
Select one or two political leaders or decision makers to correspond with concerning climate issues and actions.
Accompanying photo is the now-closed Erie Coke plant that has been a major polluter on Erie's lake front for decades. A citizen's advocacy group, Hold Erie Coke Accountable, was instrumental in shuttering the plant. Now, the long cleanup process begins.